From Spotify changing its royalty model to Universal's $3bn in Q3… it's MBW's Weekly Round-Up
Welcome to Music Business Worldwide's weekly round-up – where we make sure you caught the five biggest stories to hit our headlines over the past seven days. MBW's round-up is supported by Centtrip, which helps over 500 of the world's best-selling artists maximize their income and reduce their touring costs.
---
In recent weeks, the news cycle of the music business has seemed a little sluggish, or at least a little subdued.
If we were waiting for some major revelations to blow away the cobwebs, the past few days have delivered with gusto.
We've seen quarterly earnings results from – to name but three titans of the music biz – Spotify, Believe, and Universal Music Group.
Meanwhile, on Tuesday (October 24), MBW broke a humdinger of a story: Spotify is changing its royalty model in Q1 2024, according to our sources – including the introduction of a system whereby artists don't start generating revenues until they hit a minimum number of annual streams.
Over in the UK, yesterday (October 26) brought a major moment in the story of UK-listed Hipgnosis Songs Fund: 83% of shareholders in HSF voted against 'continuation' of the company.
As we explain in our analysis below, this 'discontinuation' could lead to several scenarios for HSF. All of those scenarios lead back to one fact: Merck Mercuriadis has in place a seemingly robust 'call option' that, in our words, leaves him holding all the cards.
Here are five of the biggest stories from the music biz from the past seven days…
---
1) SPOTIFY IS CHANGING ITS ROYALTY MODEL TO CRUSH STREAMING FRAUD AND INTRODUCE A MINIMUM PAYMENT THRESHOLD. ITS PLAN? TO SHIFT $1 BILLION IN PAYOUTS TOWARDS 'WORKING ARTISTS' OVER THE NEXT 5 YEARS.
This is huge news – and it's been a long time coming.
MBW has confirmed that Spotify is planning to make significant changes to its royalty payout model in Q1 2024 – with the intent to move USD $1 billion in royalty payments over the next five years to 'legitimate' artists and rightsholders.
Spotify has been discussing details of its blueprint for the new royalty model with various music rightsholders in recent weeks.
Sources involved in those talks have now confirmed to MBW that, although Spotify will continue with its pro-rata royalty system (aka 'Streamshare'), it plans to make three specific major changes to its model.
As one source put it, Spotify is planning to execute these changes in an attempt to "combat three drains on the royalty pool – all of which are currently stopping money from getting to working artists…"
---

2) Hipgnosis Songs Fund has been left concussed by 'discontinuation'. But with a seemingly rock solid 'call option', Merck Mercuriadis still holds all the cards.
Over the past month, I've listened to several, let's say, Merck Mercuriadis skeptics (he's on quite a lot of rivals' dartboards, that guy!).
Often with some glee in their voices, these folks have daydreamed aloud how Hipgnosis Songs Fund's 'continuation vote' will become the moment their imaginary nemesis finally gets nobbled.
"It's the day the house of cards finally falls down! The day the piper gets paid! The day Merck's left 'holding the bag'!" etc.
Well, as you probably know by now, that 'continuation vote' took place yesterday morning in London (October 26).
It was expected that a reasonable majority of Hipgnosis Songs Fund (HSF) shareholders, frustrated by the firm's sagging share price and the shock recent slashing of their interim dividend, would vote against continuation.
This, though, was a landslide: Around 83% of HSF stockholders opted to reject 'continuation' – while also voting to immediately oust HSF's already-exiting Chairman, Andrew Sutch.
The move has left the future of HSF hanging in the balance.
Yet far from spelling the end of Merck Mercuriadis (and the Blackstone-backed investment adviser he leads, Hignosis Song Management), Hipgnosis Songs Fund's 'discontinuation' may yet play right into his hands…
---
3) UNIVERSAL MUSIC REVENUES HIT $3BN IN Q3, DRIVEN BY SALES FROM SUPERSTARS LIKE OLIVIA RODRIGO AND TAYLOR SWIFT
Universal Music Group has published its financial results for the three months to the end of September.
The headline figure from the world's largest music rights company's Q3 results: UMG generated revenues of EUR €2.752 billion (USD $2.995bn) during the quarter across all of its divisions (including recorded music, publishing and more).
That Q3 revenue figure was up 9.9% YoY at constant currency.
UMG, which trades on the Euronext in Amsterdam, reported on Thursday (October 26) that its "Recorded Music, Music Publishing and Merchandising and Other segments all contributed to the revenue growth in the quarter…"
---
4) BELIEVE GENERATED $234M IN Q3, UP 9.1% YOY
Paris-headquartered music company Believe has published its financial results for Q3 2023.
Across Believe's entire business, the company, which trades on the Paris Euronext, generated EUR €215 million ($234m), representing growth of 9.1% YoY.
On an organic basis (at a like-for-like perimeter and constant exchange rate), Believe's revenues grew 7.5% YoY….
---
Credit: Diego Thomazini/Shutterstock

5) SPOTIFY ADDED 6M PREMIUM SUBSCRIBERS IN Q3 – AND POSTED A QUARTERLY PROFIT
Music streaming giant Spotify has published its financial results and user numbers for the third quarter of 2023 (ended September 30).
The headline stat from the company's filing on Tuesday (October 24): Spotify's global Premium Subscriber base grew to 226 million paying users in Q3.
That was up 16% YoY, and up by 3%, or 6 million net subscribers, on the 220 million that SPOT counted at the end of the prior quarter (Q2 2023).
The music streaming company's 6 million net subscriber additions in Q3 were 2 million ahead of guidance…
---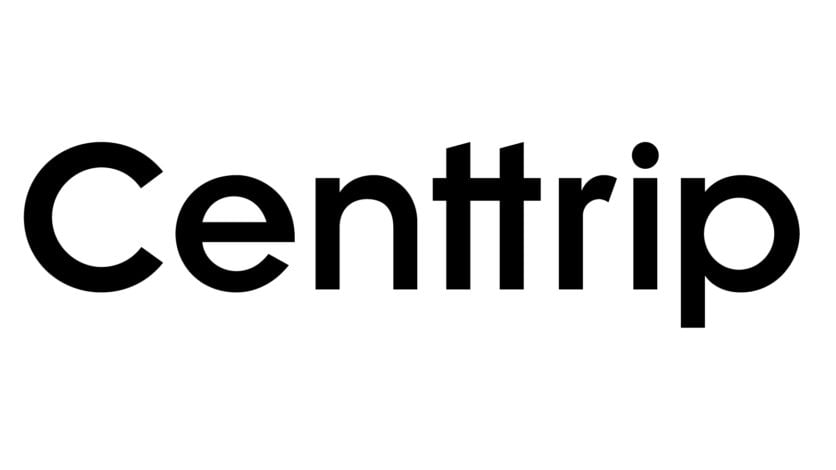 MBW's Weekly Round-Up is supported by Centtrip, which helps over 500 of the world's best-selling artists maximise their income and reduce their touring costs.
 Music Business Worldwide