From the Taylor Swift catalog sale saga to music publishers' $250m lawsuit against Twitter… it's MBW's Weekly Round-Up
Welcome to Music Business Worldwide's weekly round-up – where we make sure you caught the five biggest stories to hit our headlines over the past seven days. MBW's round-up is supported by Centtrip, which helps over 500 of the world's best-selling artists maximize their income and reduce their touring costs.
---
Twitter and the music industry have long had a fractious relationship.
Following years of criticism for allegedly turning a blind eye to music infringement on the platform, this week, a group of 17 music publishers filed a lawsuit against Twitter seeking over $250 million in damages.
The publishers argue that, "Twitter fuels its business with countless infringing copies of musical compositions, violating Publishers' and others' exclusive rights under copyright law…"
Meanwhile, a number of music distributors, plus streaming platforms like Spotify and Amazon Music, launched a global task force "aimed at eradicating streaming fraud".
Elsewhere, researchers at Facebook parent company Meta developed an AI text-to-music generator called MusicGen, while a new sports and entertainment-focused SPAC priced its IPO at $100 million.
Also this week, MBW uncovered exclusive facts about the buying and selling of the catalog of megastar Taylor Swift.
Here's what happened this week…
---
Photo credit: Ascannio/Shutterstock
1) MUSIC PUBLISHERS SUE TWITTER FOR $250M+ ALLEGING 'RAMPANT INFRINGEMENT OF COPYRIGHTED MUSIC'
Twitter has been hit with a multi-million-dollar lawsuit in the state of Tennessee alleging "rampant infringement of copyrighted music" on its platform.
The 17 entities behind the litigation include prominent independent music publishers, as well as Sony Music Publishing, Universal Music Publishing Group and Warner Chappell Music.
Their complaint seeks over $250 million in damages for "hundreds of thousands" of alleged infringements of approximately 1,700 works.
---
Credit: Shutterstock/Tinseltown

2) RELIVING THE TAYLOR SWIFT CATALOG SALE SAGA (AND FOLLOWING THE MONEY…)
Four years ago this month, a major music business story was bubbling away in Nashville.
Scott Borchetta, founder of country indie powerhouse Big Machine Label Group (BMLG), had put his company up for sale.
Borchetta and BMLG's reps had convened with several potential suitors, amongst them the three major record companies – Universal Music Group, Sony Music Entertainment, and Warner Music Group.
The jewel in the crown of BMLG's catalog back then is now a matter of music biz infamy: The master rights to the first six albums by global pop megastar, Taylor Swift.
Universal, said reports at the time, got close to acquiring Big Machine's label.
Yet according to Music Business Worldwide sources close to the finalized deal, only one party – Scooter Braun's Ithaca Holdings – was willing to significantly improve on the $300 million pricetag Borchetta sought for his company…"
---
Photo credit: Andrea De Santis

3) META JUST RELEASED AN AI MUSIC GENERATOR THAT WAS TRAINED ON 20,000 HOURS OF LICENSED MUSIC
Researchers at Facebook parent company Meta have developed an AI text-to-music generator called MusicGen.
The language model, described by Meta's Fundamental AI Research (FAIR) team as "a simple and controllable model for music generation", can take text prompts like, for example, 'up-beat acoustic folk' or "Pop dance track with catchy melodies" and turn them into new 12-second music clips.
The model, released as open source over the weekend, can also use melodic prompts to generate new music. You can see a demo here.
Meta says that it used 20,000 hours of licensed music to train MusicGen, which included 10,000 "high-quality" licensed music tracks, and as reported by TechCrunch, 390,000 instrument-only tracks from ShutterStock and Pond5…
---

4) BELIEVE, EMPIRE, SPOTIFY, AMAZON MUSIC AND MORE TEAM UP TO FORM GLOBAL TASK FORCE 'AIMED AT ERADICATING STREAMING FRAUD'
A number of other music companies ranging from distributors to other streaming platforms like Spotify and Amazon Music have come together in what they call "an unprecedented alliance" to form 'Music Fights Fraud', described as a global task force "aimed at eradicating streaming fraud".
Amongst the founding members are music companies CD Baby and its parent company Downtown, TuneCore and its parent company Believe, DistroKid, UnitedMasters, Symphonic, EMPIRE, and Vydia along with digital service providers Spotify and Amazon Music.
According to the media statement announcing the new initiative, 'Music Fights Fraud' represents "the first time all corners of the music industry have aligned as a united front to combat fraud in music streaming…"
---
Photo credit: Marian Weyo/Shutterstock
5) ENTERTAINMENT AND SPORTS-FOCUSED ESH ACQUISITION CORP PRICES $100M IPO
A new sports and entertainment-focused Special Purpose Acquisition Company (SPAC) whose leadership team includes a former Disney executive has priced its IPO in the US at $100 million.
ESH Acquisition Corp's stock debuted on the NASDAQ on Wednesday (June 14) under the symbol ESHA.U, after offering 10 million shares at a price of $10 per share.
ESH is looking to merge with a business in the music and entertainment, sports or hospitality industries…
---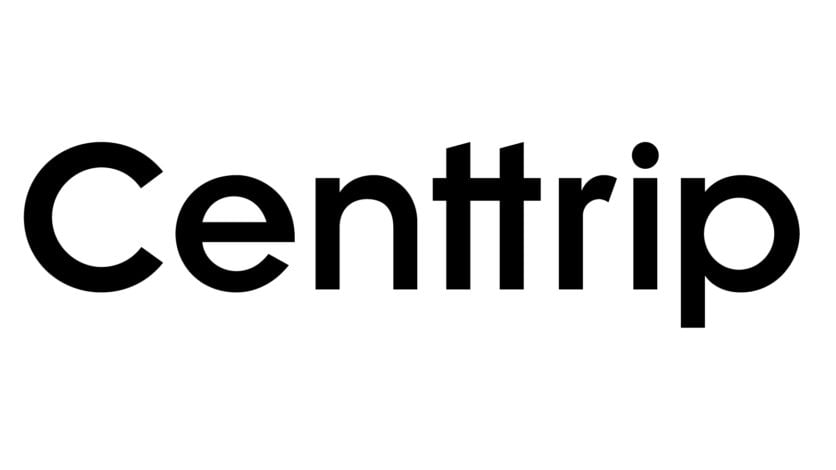 MBW's Weekly Round-Up is supported by Centtrip, which helps over 500 of the world's best-selling artists maximise their income and reduce their touring costs.Music Business Worldwide