From TikTok and Warner's licensing deal to Jungkook's global streaming success… it's MBW's Weekly Round-Up
Welcome to Music Business Worldwide's weekly round-up – where we make sure you caught the five biggest stories to hit our headlines over the past seven days. MBW's round-up is supported by Centtrip, which helps over 500 of the world's best-selling artists maximize their income and reduce their touring costs.
---
TikTok was in the news a lot this week.
On Tuesday (July 18), Warner Music Group and TikTok announced a "multi-year, multi-product" deal that licenses the repertoire of Warner Recorded Music and Warner Chappell Music to TikTok, TikTok Music, CapCut, and TikTok's Commercial Music Library.
TikTok also launched a new program for emerging artists on Tuesday, called 'Elevate', via which it plans to, "identify the next wave of emerging stars poised to break out in the music industry".
And on Wednesday (July 19), TikTok launched its premium TikTok Music streaming service in closed beta in Australia, Singapore and Mexico, following an initial launch in Brazil and Indonesia two weeks ago.
Elsewhere, South Korea-based entertainment giant HYBE saw its share price bounce 3% after BTS member Jungkook achieved nearly 16 million debut day global Spotify streams of his new single, Seven.
Meanwhile, MBW analyzed stats from Luminate's mid-year music report showing that 15% of the general population in the US are 'superfans', while YouTube hiked the subscription price for its YouTube Premium and YouTube Music customers in the US.
Here's what happened this week…
---
1) TIKTOK AND WARNER MUSIC GROUP SIGN 'FIRST OF ITS KIND' MULTI-YEAR LICENSING DEAL – INCLUDING SCOPE FOR 'ADDITIONAL AND ALTERNATIVE ECONOMIC MODELS'
On Tuesday (July 18), Warner Music Group CEO Robert Kyncl, alongside TikTok CEO, Shou Zi Chew, made a major joint announcement that hints at a new day for dealings between major music companies and the ByteDance-owned app: A fresh, multi-year licensing agreement between WMG and TikTok that both sides dub a "first of its kind" pact.
What does that mean?
In a joint press release, TikTok and Warner clarify that the new "multi-year, multi-product" deal will see WMG license the repertoire of Warner Recorded Music and Warner Chappell Music to TikTok and TikTok Music, plus ByteDance-owned video editing platform CapCut, as well as TikTok's Commercial Music Library….
---
2) TIKTOK MUSIC EXPANDS TO AUSTRALIA, MEXICO AND SINGAPORE
Barely two weeks after TikTok launched its new music streaming service TikTok Music in Brazil and Indonesia, the social media company is launching the service in Australia, Mexico and Singapore.
TikTok Music will launch on Wednesday (July 19) in those markets in closed beta form, meaning the service will be tested among a group of volunteer users.
All participants in the test will get a three-month free trial of the subscription-only music service.
---
3) HYBE SHARE PRICE BOUNCES 3% AFTER JUNGKOOK BREAKS SPOTIFY collab RECORD WITH NEARLY 16M DEBUT-DAY GLOBAL STREAMS OF SEVEN
When HYBE Corporation confirmed in October last year that BTS were to take a break from making music together to honor their military obligations, the company asked its shareholders not to worry.
HYBE's plan during BTS's military hiatus, it explained, was two-fold: (i) To build what the Korean firm called a 'multi-label' strategy that would develop new superstars outside of BTS; and (ii) To rely on the solo releases of BTS members such as Jimin, Jin, Suga, and Jungkook to satisfy BTS fans until the group reconvened in 2025.
The release last Friday (July 14) of Jungkook's latest single, then – Seven, featuring rapper Latto – was a major test for HYBE's post-BTS strategy across the globe.
It's had quite the result…
---
Photo credit: Sam the Leigh/Shutterstock

4) 15% of the general population in the US are 'superfans.' Here's what that means for the music business.
There has been a lot of debate around the power of fandom in the creative sector over the years.
Back in 2008, Kevin Kelly, former editor of Wired, wrote the 1,000 True Fans essay, which suggested that a creator on the internet only needs 1,000 superfans to earn a living from their art.
In 2020, Li Jin, co-founder of Variant Fund, proposed that a creator only needs 100 true fans to make a living from their work.
One thing is for sure: so-called 'superfans', who are willing to spend more than the average fan on merchandise, music, and other content, are a lucrative target audience for artists and their teams.
And as dominant players start pushing for alternative streaming payout models, such as Universal Music Group's proposed "artist-centric" model, it's the superfan category that could rewrite the music industry's revenue story in years to come…
---
Chubo / Shutterstock

5) NOW YOUTUBE MUSIC HAS RAISED ITS MONTHLY PRICE IN THE US. IS SPOTIFY NEXT?
YouTube has hiked the subscription price for YouTube Premium and YouTube Music for US customers – a move that will no doubt put pressure on streaming giant Spotify to do the same.
According to multiple news sources, the video streaming service quietly hiked the price of YouTube Premium to USD $13.99 per month, up by two dollars from the previous $11.99 per month. An annual subscription now costs $139.99, up by $20.
YouTube Music, which is part of Premium but can be purchased as a standalone subscription, has risen by one dollar to $10.99 per month.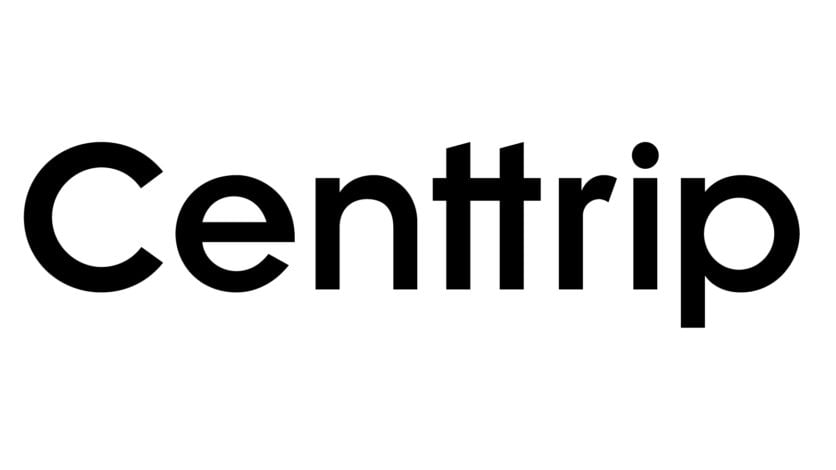 ---
MBW's Weekly Round-Up is supported by Centtrip, which helps over 500 of the world's best-selling artists maximise their income and reduce their touring costs.Music Business Worldwide