From Universal's $50m deal in Thailand to TikTok's new music streaming service… it's MBW's Weekly Round-Up
Welcome to Music Business Worldwide's weekly round-up – where we make sure you caught the five biggest stories to hit our headlines over the past seven days. MBW's round-up is supported by Centtrip, which helps over 500 of the world's best-selling artists maximize their income and reduce their touring costs.
---
When the world's biggest music rightsholder spends an eight-figure sum on an acquisition, it's time to sit up and take notice.
That's what happened over the past week, as Universal Music Group confirmed its acquisition of a majority stake in Thailand's RS Group.
The fee?
As revealed by a public filing in Thailand, UMG is spending an initial USD $45.5 million on the buy – which is expected to close in Q3 – followed by a potential additional $4.9 million.
Elsewhere this week, TikTok confirmed that its new Spotify-rivalling subscription music app – TikTok Music – is launching in Brazil and Indonesia.
It will effectively replace ByteDance's Resso in both territories, which is being phased out in each market over the coming months.
Other headlines we covered this week involved the likes of Queen (still making lots of money), Taylor Swift (perhaps making even more than she'd expected), and Raine Group (who've raised a heck of a lot of money).
Here are five stories you need to know about from the past five days…
---

1) Universal is spending $50 million to boost its market share in Thailand. Expect more deals in Asia to follow.
This is all interesting context to consider following the news that Universal Music Group has just committed USD $45.5 million to acquire a majority stake in RS Group in Thailand.
That $45.5 million price-tag may rise by a further $4.9 milion in future, according to filings, while the deal is expected to close in Q3 2023.
Thailand is becoming a solid market in Asia for the recorded music industry, with 20% YoY revenue growth in 2022. The territory surpassed $100 million in wholesale market revenue for the first time last year.
---
2) TIKTOK LAUNCHES PREMIUM-ONLY 'TIKTOK MUSIC' STREAMING SERVICE – AND IT'S LICENSED BY ALL THREE MAJORS
Following months of speculation and analysis about TikTok's plans to launch a standalone music streaming service, on Thursday (July 6), 'TikTok Music', a streaming app and serious new Spotify rival, officially arrived.
According to Ole Obermann, Global Head of Music Business Development at TikTok, the app is "a new kind of service that combines the power of music discovery on TikTok with a best-in-class streaming service".
TikTok Music has launched as a premium-only music subscription service in Indonesia and Brazil, and it is licensed by, and includes the catalogs of all three major record companies: Universal Music Group, Warner Music Group and Sony Music….
---
3) TAYLOR SWIFT'S 'TAYLOR'S VERSION' RE-RECORDS MAY BE EXCEEDING EVEN HER HIGH EXPECTATIONS
Over the past few weeks, Music Business Worldwide has been rooting out new details about one of the music business's most argued-over sagas: the sale of the master rights to Taylor Swift's first six albums, originally recorded for Big Machine.
In our latest chapter of this investigation, we obtained – and published elements from – an unsigned June 2020 NDA mutually drafted between Swift's team at 13 Management and Scooter Braun's Ithaca Holdings.
This NDA was created to advance talks between the parties over the potential sale to Swift of her 'Big Machine' masters from Ithaca. It contained what appeared to be a fairly boilerplate clause preventing each side from speaking publicly about confidential deal negotiations
All of that, though, is now firmly in the past.
Whether or not there were some elements of Swift and her team 'negotiating in public' with Braun via accusations about the aforementioned NDA, history will show that, in the end, a deal wasn't agreed between 13 Management and Ithaca.
Braun would eventually ink a sale for the master rights to Swift's first six albums to Shamrock Capital for a total of USD $405 million in October 2020.
So what happened next? That's the focus of this article – where we reveal just how successful Taylor Swift's 'Taylor's Version' re-records of her Big Machine albums have been so far, ahead of the release of Speak Now (Taylor's Version) this Friday (July 7)…
---

4) QUEEN SHOWS NO SIGN OF FADING INTO HISTORY AS BAND'S EARNINGS JUMP 4.3% TO $50M IN 2022
British rockers Queen saw a serious spike in their earnings in recent years, owing in no small part to the success of the Oscar-winning 2018 biopic Bohemian Rhapsody.
Nearly half a decade down the road from that movie's release, one would think the band's earnings would be dropping back down again. Not so.
The latest annual report from Queen Productions Ltd. – the UK-based company that collects the band's turnover – shows that in the fiscal year ending September 30, 2022, the band took in £40.89 million (USD $50.41m at average annual exchange rates as per the IRS).
That's an increase of 4.3% from FY 2021, when turnover came in at £39.19 million. (In US dollar terms, that comes to $53.9 million, as the British pound was stronger against the dollar that year.)…
---
Photo credit: Marian Weyo/Shutterstock
5) THE RAINE GROUP RAISES $760M FOR LATEST GROWTH EQUITY FUND
The Raine Group, a global strategic advisory and investment firm, has closed its newest fund, Raine Partners IV.
The total size of the fund is over $760 million, bringing The Raine Group's total Assets Under Management to nearly $4 billion.
Raine Group is an existing investor in music companies such as SoundCloud, C3 Presents, and Amuse. It is also the primary backer behind Firebird Music Holdings.
As an advisor, Raine Group has been involved in major recent transactions in the music industry including HYBE's ~$300 million acquisition of Quality Control…
---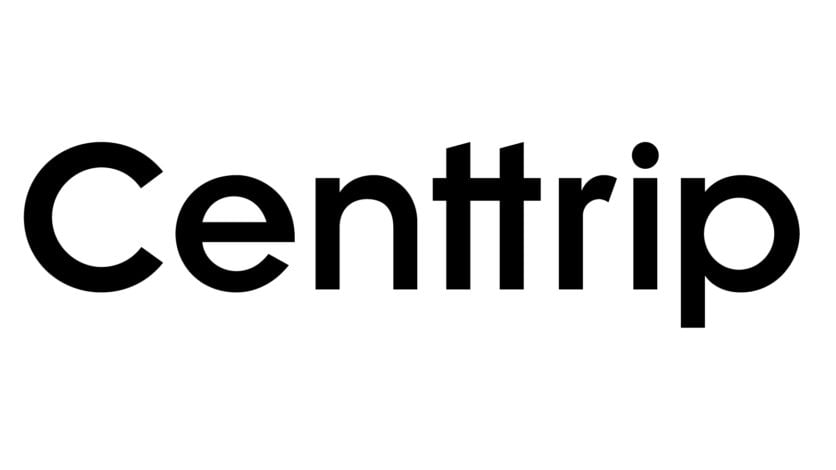 MBW's Weekly Round-Up is supported by Centtrip, which helps over 500 of the world's best-selling artists maximise their income and reduce their touring costs.Music Business Worldwide