'When you're seeing Jane's Addiction or Porno For Pyros on stage, that's what life's about. It's the best job in the world at that point'
MBW's World's Greatest Managers series profiles the best artist managers in the global business. This time out we meet Perry Farrell's co-manager, Michael James, who talks about the cultural impact made by Jane's Addiction, Porno for Pyros and Lollapalooza – and how to work with one of music's great mavericks. World's Greatest Managers is supported by Centtrip, a specialist in intelligent treasury, payments and foreign exchange – created with the music industry and its needs in mind.
---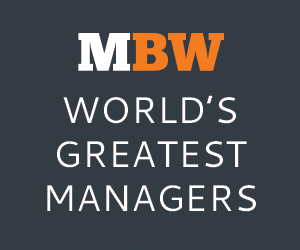 "In Perry Farrell's world," smiles Michael James, "It never really stops."
Farrell's co-manager has a point. For most of his remarkable 40-year career, Farrell has been so far ahead of his time that the rest of the world is still struggling to keep up.
His seminal band, Jane's Addiction, laid the groundwork for America's 1990s alt-rock explosion. Then his travelling festival, Lollapalooza, helped create the environment for the modern American festival business to thrive. Farrell even helped save the then-struggling Coachella festival by reforming Jane's to headline in 2001.
In a righteous world, Farrell would be richer than God and twice as famous. But the trouble with being ahead of your time is that, when the opportunity for a right-place-right-time scenario finally arrives, you've usually moved on.
So, Jane's Addiction broke up in 1991, just as Nirvana were breaking through. Lollapalooza packed in its coast-to-coast touring days in 1997, just as US audiences were picking up the festival habit. And Farrell himself recently said he has "lost millions" in his relentless pursuit of art over commerce.
All of which surely makes managing such a maverick figure and his equally non-conformist bands an interesting challenge. The latest to take it on is Michael James who, along with fellow Brit (and Desperado Entertainment MD) Ian Jenkinson, has been at the helm of all things Farrell for around five years now.
During that time, they've cleaned up Farrell's copyrights and deals. They've assisted with reunions of Jane's Addiction and one of Farrell's other bands, the equally incendiary Porno For Pyros. They've aided Lolla's continued global expansion (now in partnership with C3 Presents/Live Nation, it has staged events in Berlin, Sao Paulo, Buenos Aires, Santiago, Stockholm, Paris and Mumbai as well as Chicago, where it's been staged annually – pandemic excepted – since 2005). And they've played a key role in the launch of another moveable Farrell feast of live entertainment, Heaven After Dark.
Heaven After Dark – created by Farrell and his performer/singer wife Etty Lau Farrell – is an immersive electronic music happening, incorporating art, music and live performances to create an event that "can not be lived on a phone". After three sold-out events in Los Angeles, it will hit London's Studio 338 on September 16, with more shows in Europe and North America to follow.
In short, with an alt-rock revival rumbling over the horizon, they've perfectly positioned Farrell to finally reap the rewards of all that trail-blazing. Jenkinson has a wealth of industry experience in live events, artist management and media – and a long-standing relationship with Farrell. But the now-Los Angeles-based James is a relative newcomer to the biz.
Born in Rotherham, James once aspired to be a musician himself, studying production and sound engineering at Sheffield College of Music, a good location from which to watch the rise-and-rise of local lads Arctic Monkeys.
But, realising he "didn't have the drive to continue down that road", James moved into tech, working for various businesses and start-ups before being introduced to Jenkinson, who at the time was looking to get back into the industry after a break and needed a partner. James fitted the bill, his tech knowledge proving invaluable in the modern industry. He now believes he's found his "true calling".
The duo first worked with country legends The Mavericks, before going all-in on the crazy world of Farrell (although they do hope to take on other management clients at some point). Some would consider that to be a baptism of Pyro as a first music industry job but, at only 35 years old, James comes across as positively fireproof.
"I don't think there's any better way to learn the industry than working with someone like Perry," grins James as he Zooms in from LA to chat with MBW for his first-ever major interview. "This is the best job in the world…"
---

WHEN YOU COME IN TO MANAGE SOMEONE LIKE PERRY FARRELL, HOW DO YOU BRING SOMETHING TO THE TABLE THAT HE HASN'T EXPERIENCED BEFORE?
I spent a lot of time listening to what Perry's needs were and what he was saying. We've built that trust so that he feels comfortable sharing his ideas, challenges and fears with us. We can help him get from A to B, but it's never going to be a straight line. So having as many options available as possible, helps keep us on track.
An outsider's perspective gives me an advantage really; to see what has always been done and how it can be improved with fresh ideas.
---
PERRY CLEARLY HAS A LOT OF IDEAS HIMSELF. HOW DO YOU DECIDE WHICH ONES TO PURSUE?
It's about what's going to get us to the end goal and help us move the project forward. It may not be right for now, but it may be right for some point within the journey we're on. No ideas are bad ideas, they're just ideas we need to bank and figure out how we can weave them into what we're doing.
---
HE HAS A LOT GOING ON WITH TWO ACTIVE BANDS AND TWO DIFFERENT LIVE EVENTS. THAT MUST BE A LOT OF WORK?
Perry's talking a lot in the press about redemption. He's looking to redeem Jane's Addiction, Porno For Pyros, all the different entities we have. Both bands are working on new music, and it sounds incredible. It's the best he's sounded for a long time, vocally.
And actually having things firing and having the team around him to execute everything he's looking to do is a breath of fresh air for Perry. It's a lot for me and Ian, of course, but it's all about planning. We know what we're doing and when we need to do it by, so we can plan around that. It is a lot of work, but it's fruitful.
---
HOW DO YOU TARGET A NEW GENERATION OF LISTENERS FOR PERRY'S MUSIC?
We have to let the music do the talking. The music they're writing sounds so contemporary. It doesn't feel dated, it's real.
With regards to the new world of social media, we're using technology in a smart way and making sure that they are alongside bands like Idles, Geese and Turnstile, and having those fans maybe discover Jane's Addiction and Porno For Pyros for the first time. But then they dig in and understand the legacy behind both bands and what they've done for alternative music.
Perry and the band embrace tech because it's a way of communicating and getting his ideas across. It's not a challenge at all.
---
PERRY HASN'T ALWAYS BENEFITTED FROM HIS PIONEERING WORK. HOW CAN YOU CHANGE THAT?
It's about art for Perry; creating art and defining culture. Jane's Addiction defined the culture in that moment and paved the way for alternative rock and the bands to come through. Lollapalooza was the same and that festival continues 30 years on.
But it's all about the art, and commerce will follow. It's about creative ideas, making sure that the experience is what he wants to say. Heaven After Dark is the same; he wants to create an experience that is like no other right now. We're not looking at money first, we're focusing on the art and how to create the experience.
---
SURELY AS MANAGER YOU HAVE TO BE MORE PRAGMATIC THOUGH?
Of course. We have to make it sustainable. That is the challenge, especially today. There are a lot of festivals, a lot of music, so it's about working together with the right people and creating something special. It's about the expression first and foremost, but also working with the right people to make sure it's sustainable. It's about bringing many options to the table: A, B, C – it's as simple as that.
---
PERRY HIMSELF SAYS HE'S A TERRIBLE BUSINESSMAN. WHAT CAN YOU DO ABOUT THAT?
It's [about] protecting him from things like that. We have to look at the books and make sure everything is sustainable. There are a lot of ideas, there are a lot of things that are achievable now, and a lot of things that are achievable further down the line. I don't want to go into too much detail, but we're in a good place with regards to everything.
---
SO HE'S NOT STILL 'LOSING MILLIONS' THEN?
[Laughs] We wouldn't be in a job if he was, would we?
---
HOW DOES YOUR PARTNERSHIP WITH IAN JENKINSON WORK?
He's my mentor. We have a very close relationship where we are planning and strategizing together, looking at where we are and where we want to go. The plans start with me and Ian and Perry and Jane's and the rest of the guys. Then it's like hand-to-hand combat! It's yin and yang, we're constantly stepping in and working in tandem.
---
HOW OFTEN DO YOU AND IAN DISAGREE?
We don't! Except on football – he's a Man United fan and I support Arsenal.
---
DO YOU ENJOY THE LIVE EVENTS SIDE OF PERRY'S EMPIRE?
It's what it's all about for me. It's 5% of the job – nobody sees everything else that goes into the job: the emails, the calls, the late nights, the sacrifices we all have to make to make something happen.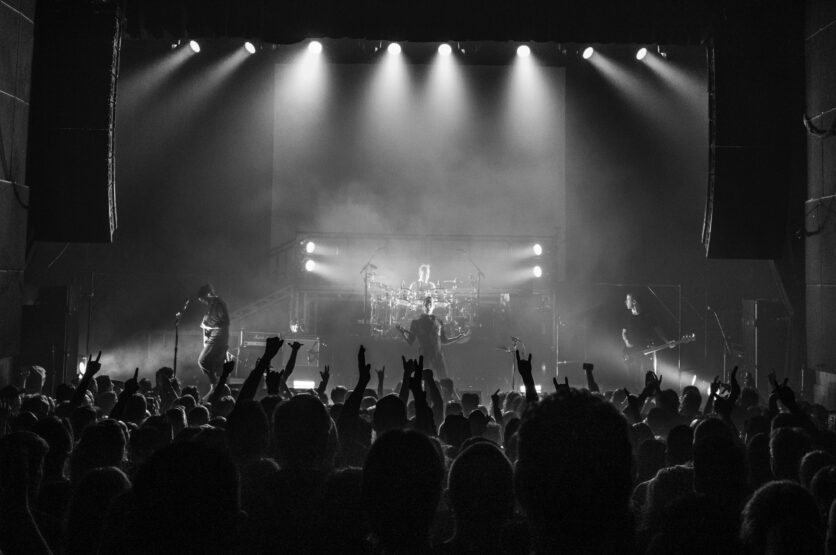 Lollapalooza is a fantastic festival and a rite of passage for the youth. It's like Glastonbury, but on a travelling scale – it's quite remarkable what's been achieved from 30 years ago. And when you're seeing Jane's Addiction or Porno For Pyros on stage, or seeing Heaven After Dark unfold in front of you, that's what life's about. It's the best job in the world at that point.
---
WHAT SORT OF MANAGER ARE YOU?
I'm very honest. I listen a lot. Listening is an art that we don't practise enough. My philosophy is building trust and being as honest as possible within that process. Without that, it's not the right fit.
---
ARE YOU FRIENDS WITH YOUR ARTISTS?
I consider Perry a friend, of course. I don't see how you can't be really, you spend so much time with them. But you can't be emotional about it. It's a business at the end of the day. That's why option A, B and C works.
---
JANE'S ADDICTION GUITARIST DAVE NAVARRO SOLD A STAKE IN HIS PUBLISHING CATALOG, MASTERS REVENUE AND WRITER'S SHARE ROYALTIES TO PRIMARY WAVE. HAVE YOU LOOKED AT ANY SIMILAR DEALS FOR PERRY?
Well, he's not short of a few offers. I'd always want the artist to own as much of [their work] as possible, I'd always want to control as much of it as possible: don't give things away; keep as much as you can, because that is the foundation of your career.
But, on the flipside, if you can look at an offer or a deal where you can have the money upfront and then use that money to grow other businesses, it's an interesting concept.
---
JANE'S ADDICTION CAME UP IN THE CD ERA. DO ARTISTS GET ENOUGH MONEY FROM STREAMING NOWADAYS?
No. Artists and songwriters should be treated more fairly. I see every day what goes into creating the art that we're listening to – they should be getting more. But Perry likes streaming. It's all about giving as many people as possible access to the thing they want at that moment in time.
For artists, it's not the best of deals, but if people aren't listening to your music because there's no way of hearing it, that's a bad deal as well.
Streaming is one side of the coin; you can listen to the music as and when you want, but then it's about creating experiences to get those people off their phones and into a venue to see their favorite band live.
---
IF YOU COULD CHANGE ONE THING ABOUT TODAY'S MUSIC INDUSTRY, WHAT WOULD IT BE AND WHY?
I'd like [the industry] to be more supportive of the artists and songwriters, as opposed to making it like a competition. Art is not a competition in my eyes; it's collaborative, it's a community. You can have your tribe over there and your tribe over here, but we're all the same within that.
And that's the same on the business side as well. We've all got stressful jobs, but working and helping one another is the way we're all going to prosper.
---
YOU COME FROM A TECH BACKGROUND. DO YOU SEE ANY SOLUTIONS FOR THE INDUSTRY'S PROBLEMS IN AI, NFTS OR THE METAVERSE?
Well, there's always a buzz, isn't there? There's always a shiny new toy to play with. There are uses, of course. Especially in the live space – I'd love to see NFT tickets at some point. We just have to wait and see how the technology unfolds though. Because it can be a distraction from what we're really looking to achieve.
---
IS AI A GENUINE THREAT TO MUSICIANS?
I think it is. It was hard to tell the difference with that AI Kanye West vocal. So, there's definitely a threat. But that speaks to where we are as a society and as people right now: everything is blurred, you don't really know what's the truth and what's not the truth, unless you do your due diligence.
Some AI tools will help us do that at some point. But it doesn't have a soul, and art needs a soul. Artists and what artists do will stand the test of time against artificial intelligence, because we'll always revert back to who we are as people.
---
WHAT ARE YOUR GOALS FOR THE NEXT FEW YEARS?
To get Jane's Addiction where they deserve to be. They paved the way for all of these bands. Telling that story and educating people on who they are, what they did for music and what they continue to do for music – that's where they deserve to be.
---
CAN ALTERNATIVE ROCK EVER GET BACK TO THE CENTER OF CULTURE, LIKE IT WAS BACK THEN?
I don't think it needs to. It's called alternative rock for a reason – it's an alternative to the [mainstream] culture. But with Covid, everybody got angry, picked up their instruments and learned to play guitars, drums and bass. And with the merging of all these genres, it's exciting again. So, I wouldn't rule it out at all…
---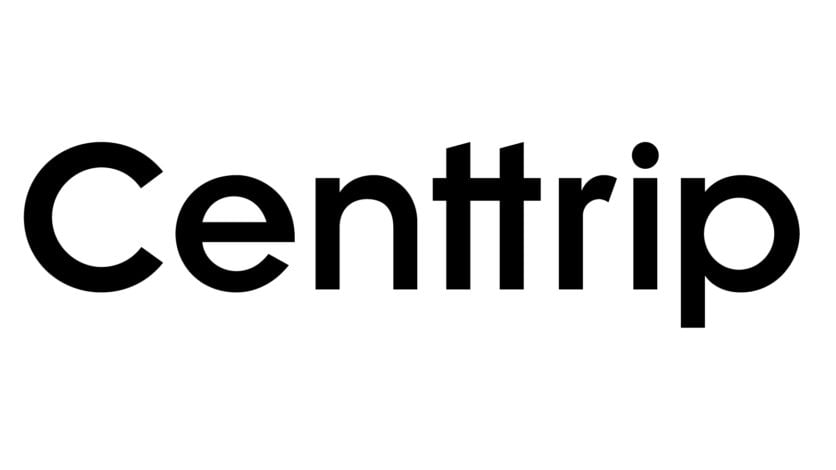 A specialist in intelligent treasury, payments and foreign exchange, Centtrip works with over 500 global artists helping them and their crew maximise their income and reduce touring costs with its award-winning multi-currency card and market-leading exchange rates. Centtrip also offers record labels, promoters, collection societies and publishers a more cost-effective way to send payments across the globe.Music Business Worldwide